Welcome to the Wolfpak Martial Arts Website
Wolfpak Martial Arts is all about enriching people's lives. Life is about constant change, continual improvement and so are we. Hope to see you soon!
KJN Sam Wolf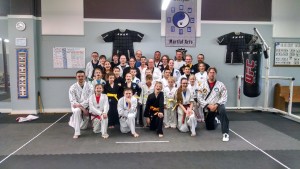 Congratulations to our new color belts
School & Corporate Programs Avaliable * Summer Camp * Gift Certificates Available
Come join our growing family and become a member of "THE PAK"
For more information Email Us at Wolfpak
*Please note that classes may be added and/or deleted from the monthly schedule at any time. Not all classes listed may be on the current monthly schedule. Check the current monthly schedule on this website for a list of classes currently offered and call or email the Studio with any questions you may have about class availability.
Created by WolfpaK Web 1/5/2005